Independence Museum Kilmurry Archive Digitisation Project 2021         
Independence Museum Kilmurry are delighted to announce that we have received substantial funding from the Heritage Council, for resources, under their Community Heritage Grant Scheme for 2021.
In this project we aim to eventually digitally record our entire substantial archive (initially concentrating on our key collections – War of Independence, Civil War, Terence MacSwiney, etc.,) and thus make it easily accessible to citizens, students, national and international scholars, and historians.
The digital archive will be standardised according to international museum standards as part of the National Museum of Ireland's aim "to encourage communities across the country to document and digitally safeguard the irreplaceable artefacts of their local heritage." 
While nothing can recreate the unique experience of the physical proximity to history and heritage that an actual visit to a museum offers, the digital aspect allows for the wider presentation, perusal and protection of documents and artefacts that would not otherwise be possible. The digital presentation will also allow a wider and more inclusive audience to browse or indeed search and engage with our archive.
Independence Museum Kilmurry 
Summer 2021
This project has been funded by The Heritage Council@HeritageHubIRE
A story of conflict and sacrifice in the Irish War of Independence, 25 February, 1921
Cothrom an lae seo 100 bliain ó shin, bhí breis is trí scór Óglach de Cholún Reatha nó 'Flying Column' ag feitheamh le saighdiúirí Shasana, na Auxies, a bhí ag cur fúthu i gCaisleán Mhaigh Chromtha.
Tharla an luíochán stairiúil seo i gCúil na Cathrach i bparóiste Bhaile Bhuirne, Co. Chorcaí.
Tá scéal an luíocháin á insint ag Cormac Ó hAodha, garmhac le hEoghan Ó Súilleabháin, an meaisínghunnadóir ó Chúil Aodha.
@MOLSCEALTG4  Mol Scéalta ó @TG4TV
Independence Museum Kilmurry Fundraiser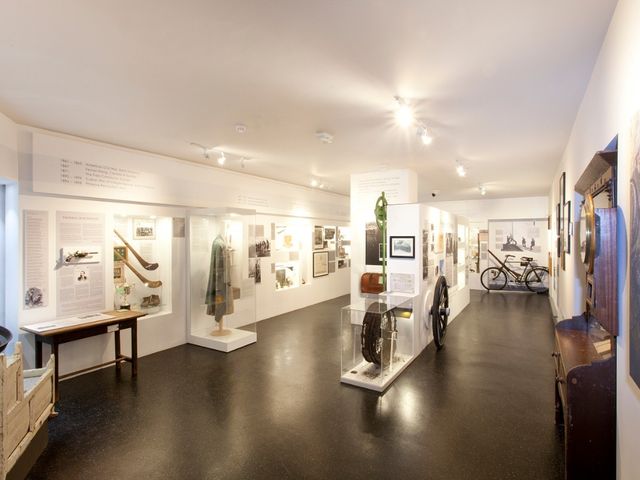 Below is a link to a recent exhibition we staged to commemorate the centenary of the Lissarda Ambush
Show your support by going to this link
Our main source of funding for The Independence Museum Kilmurry is through  events organised and run by volunteers such as concerts, coffee mornings, bag packing etc.  There is also a community room onsite which up to March served as an area for classes, birthday parties and the active retirement group to meet etc.  This was also a source of income for the museum.  However, due to COVID-19, we are unable to have any of these activities due to the present government guidelines.
From March of this year  to the end of July, our running costs for the museum and community room have remained the same but we were not able to open our doors and as such this year we have incurred a loss of €12,000.
We would appreciate it if you, the potential donor would support us in trying to keep our museum and community room running in these difficult times.  We would be delighted with any contribution you could help with.  A heartfelt thank you in advance.
Yours sincerely,
Aidan O'Sullivan, Chairman Independence Museum Kilmurry.
A 360o short documentary undertaken by Wombat Media, working with and on behalf of Cork County Council to commemorate the County Cork connections of Terence McSwiney and Tomás Mac Curtáin. This production forms part of Cork County Council's Decade of Centenaries Commemorative Programme, developed by Cork County Council's Commemorations Committee and supported by Cork County Council and the Department of Tourism, Culture, Arts, Gaeltacht, Sports and Media
---
---
---